After the demise of the Bouteille de Parfum project, I began work on another large-scale sculpture of a kneeling woman. Here are two views of  the nearly completed piece: (click on images to enlarge)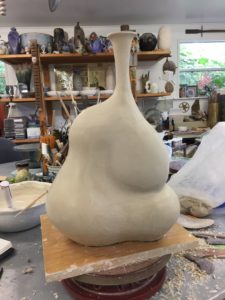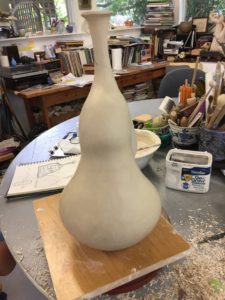 After much discussion, it was decided I would use the same cartoons from my Nightbook exhibit on this piece as I did on the Bouteille de Parfum except this time I would color them, not just make black line drawings.
Here are three views of the painting in progress: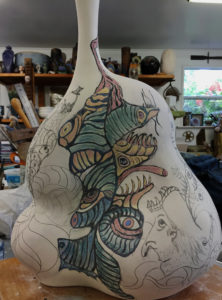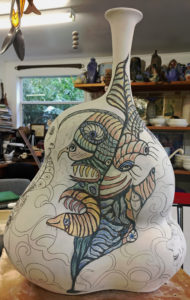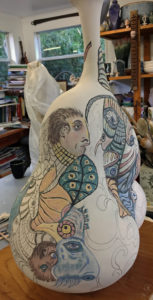 There is still a lot more to paint. I will be adding to this post as more painting is finished.