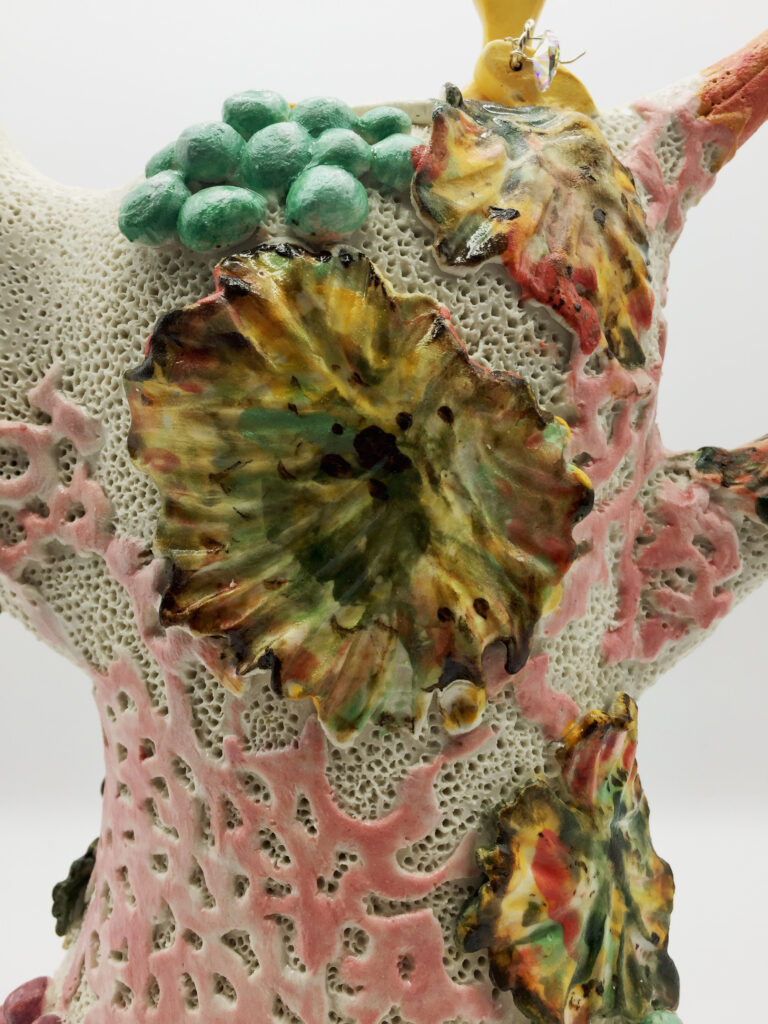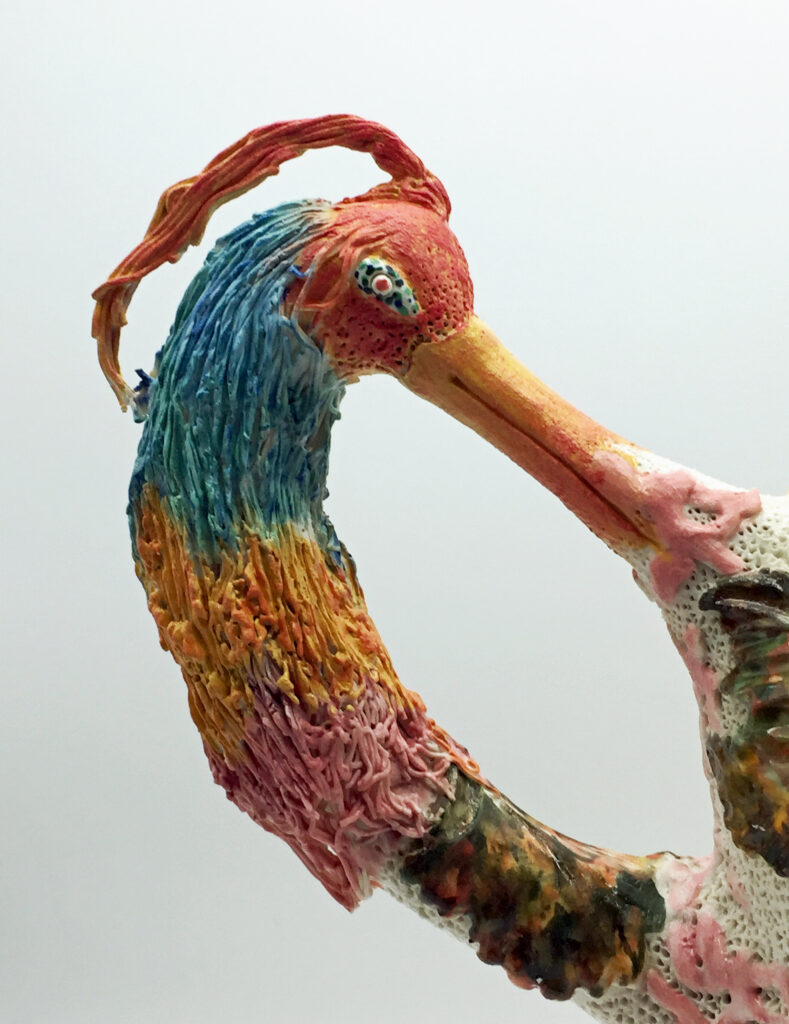 Porcelain Sculptural Teapot. Sculpture and dress design are original. Handmade using slab technique. Painted using custom mixed Coyote underglazes, sequins are "dots" of slip. Two firings at cone 11. Signed on the sole of her shoe. 15″ tall.
When she won an award at the Art Center Manatee and was on display for a month. I received many inquiries from women asking if I could make a dress like that for them. Also, many asked if she was pregnant. She has a bit of a belly, but I know she is a virgin.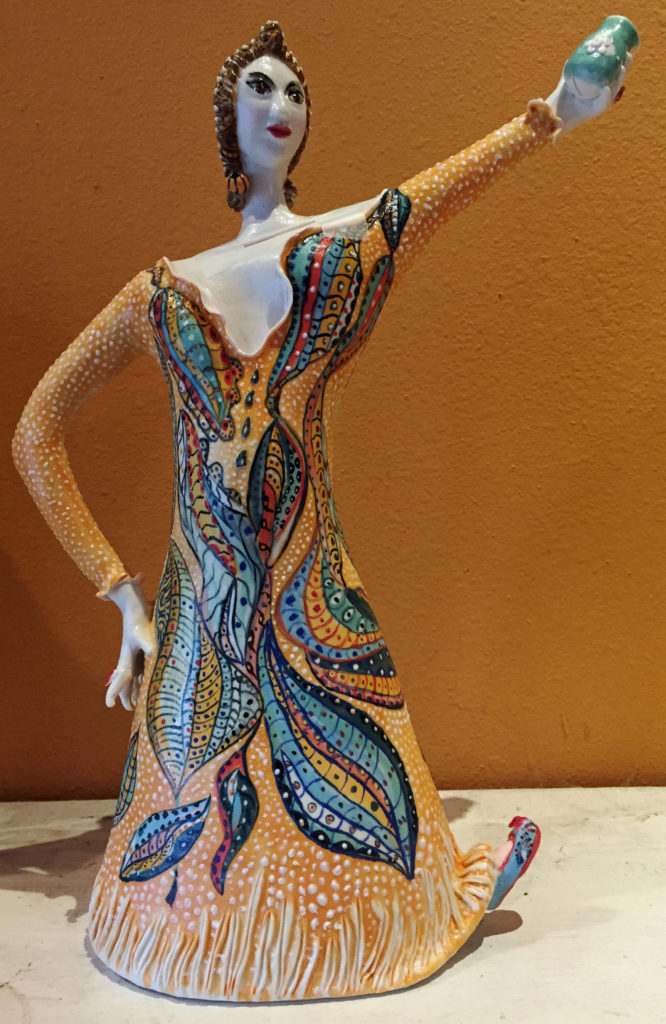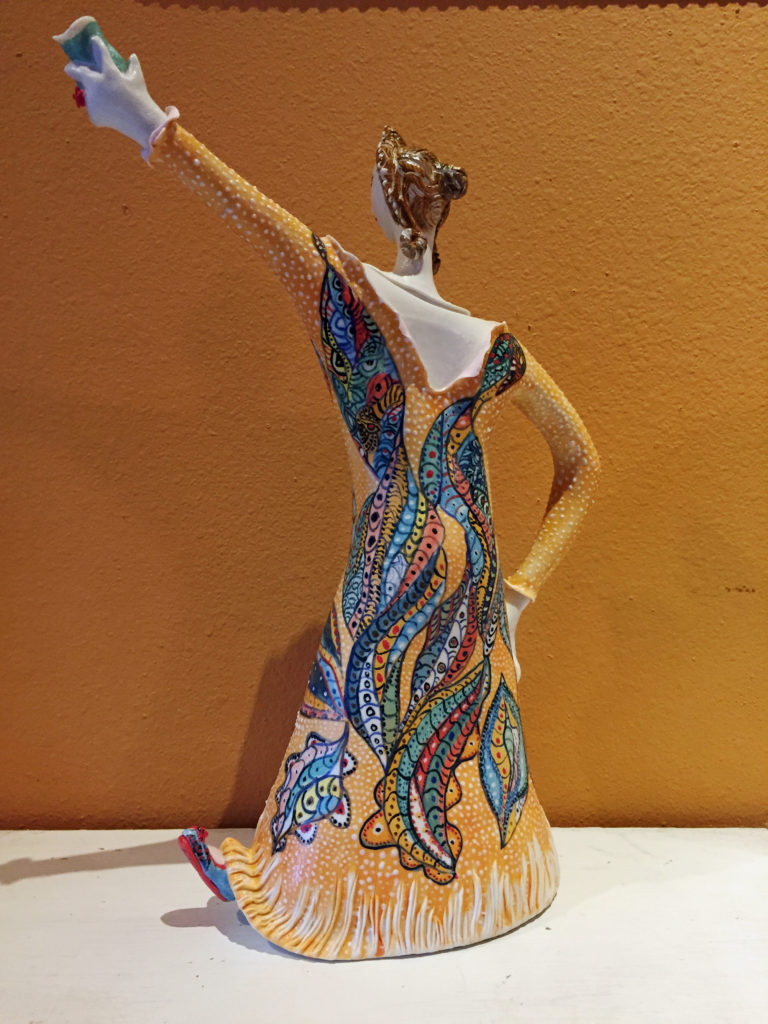 Some of my more interesting earlier porcelain pieces.